• craft • Creative Corner • DIY • ghost • Halloween • Halloween craft • Pro Steel Products • Video Blog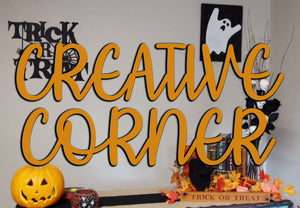 We're rolling out our Halloween items this week AND I'M SO EXCITED! I'm such a Halloween geek - every year I decorate my house to the nines in cobwebs, witches, skeletons and ghosts. That's why I selected to use our Friendly Ghost as our Halloween DIY in this edition of Pro Steel's Creative Corner.  All you'll need to create this masterpiece is:  Pro Steel Products' Friendly Ghost ($12.95)  A wood board roughly 18 x 12 Stain or paint of your choice (I used an ebony stain)  Rough sanding block Wall hanging kit    Watch our DIY video below...and be sure to...
---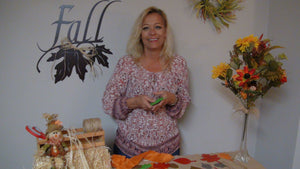 Ladies -- who doesn't love when the temperature turns cool and we can FINALLY pull out our cute boots and sweaters?!?! Light your pumpkin spice candle and pull out the fall decorations because we're helping you celebrate fall in style with our Fall Leaves Package from the Pro Steel Products Fall Collection.